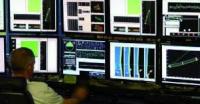 Sercel says that its SeaPro Nav Integrated Navigation System has been successfully deployed on another major multi-vessel survey.
SeaPro Nav is currently being deployed on a major wide-azimuth (WAZ) survey conducted by CGG in the Gulf of Mexico. The navigation system was previously used as the master navigation system on the IBALT Trois survey, the third phase of CGG's StagSeis dual-vessel, long-offset full-azimuth (FAZ) multi-client program carried out in the Gulf of Mexico.
SeaPro Nav is currently installed on 25 seismic vessels in various parts of the world, and operates in configurations ranging from 2D, 3D and 4D to broadband variable-depth streamer acquisition and multi-vessel surveys.