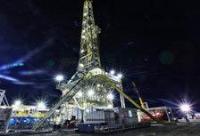 Serinus Energy Inc. has signed the Addendum for the 3 years extension Approval to the exploration period of the Concession Agreement for its Satu Mare Concession in northwest Romania from the National Agency for Mineral Resources.
While the Company currently holds a 60% interest in the concession agreement, the other interest holder has given notice pursuant to the operating agreement that it intends to withdraw from the operating agreement and assign its 40% interest in the Concession Agreement to the Company. Pending such assignment, and in accordance with the provisions of the operating agreement, the other interest holder has agreed to hold the 40% interest in trust for the Company.
As has been reported most recently in the Company's press release of May 13, 2015, Winstar Satu Mare S.A., a wholly-owned subsidiary of Serinus, has completed all the of the work commitments required for the Phase 2 exploration period for Satu Mare. This entitled Winstar to the Extension subject to agreeing with NAMR a new work program to be carried out during the extension period. That program includes a commitment to drill two wells and, at the Company's option, either acquire 120 km2 of new 3D seismic data or drill a third well. The approval of the Extension by NAMR is subject to ratification by several government ministries.