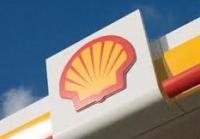 Shell has reached a binding agreement to sell its Australia downstream businesses (excluding Aviation) to Vitol for a total transaction value of approximately A$2.9 billion (US$2.6 billion).
The sale covers Shell's Geelong Refinery and 870-site retail business - along with its bulk fuels, bitumen, chemicals and part of its lubricants businesses in Australia. It also includes a brand license arrangement and an exclusive distributor arrangement in Australia for Shell Lubricants.
It does not include the Aviation business, which will remain with Shell Group, or the lube oil blending and grease plants in Brisbane, which will be converted to bulk storage and distribution facilities. The majority of Shell's downstream staff in Australia will continue to operate the business under its new owner.
Shell's upstream operations in Australia, in which it will continue to invest, are not impacted by this announcement.
Ben van Beurden, Shell's Chief Executive Officer, said: "Australia remains important to Shell, but we are making tough portfolio choices to improve the company's overall competitiveness.