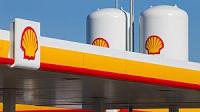 Shell has signed an agreement with Vitol Africa B.V. to sell its 20% shareholding in Vivo Energy for USD 250 million. Completion of this transaction is expected during the first half of 2017, subject to regulatory approval.
The sale is in line with Shell's strategy to concentrate its downstream operations where it can be most competitive.
As part of the transaction, a long-term brand licence agreement has been renewed with Vitol to ensure that the Shell brand will remain visible in more than 16 countries across Africa.