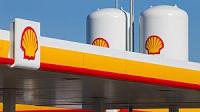 Shell has announced the conditional sale of its Liquefied Petroleum Gas (LPG) business in Hong Kong and Macau to DCC Energy for a total enterprise value of USD 150.3 million (approximately HKD 1,165 million).
John Abbott, Shell Downstream Director, says, "This sale supports Shell's strategic commitment to focus Downstream activities on areas where we can be most competitive. This is one of the last of our wholly owned LPG businesses and this sale is another step in Shell's ongoing portfolio optimisation strategy to deliver $30 billion of divestments between 2016 and 2018."
Hong Kong and Macau remain important markets for Shell and this sale does not have any impact on the company's other businesses.
As part of the sale, Shell will be entering into a long-term brand license agreement with DCC Energy that will ensure the Shell brand remains visible across the LPG business in Hong Kong and Macau.
All local Shell LPG employees affected will be given an option to transition to DCC Energy. The sale is expected to conclude in Q1 2018, subject to the receipt of relevant regulatory approvals.