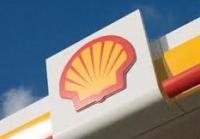 Shell has become the first major to take proper advantage of the low oil price, taking out a company that it has long been interested in buying: BG. And the reason is a good one: not growth for its own sake but using BG's assets to help it achieve its own goals faster. The transaction is underpinned by BG's asset value, it said.
Shell sees deepwater activities and 'integrated gas' - read, LNG, with or without upstream production - as yielding cashflow of between $15 billion and $20 billion each, thanks to the merger.
The deal will transform Shell, bringing in an array of assets for it to pick the biggest and best. BG's assets in Australia, Brazil and perhaps east Africa all bring something for Shell to work with.
Then it will dispose of the many more that will have dropped below the materiality threshold. Turkey, Namibia, China, and other areas where drilling is underway will remain on the slate, as will Schiehallion and Claire fields in the UK North Sea. And Shell is not planning to leave the Arctic undrilled - despite the environmentalists, it is going to see exactly what is there before deciding whether to walk away. There are some fringe benefits, such as marrying up Arrow LNG's equity gas with BG's expensive plant in Queensland. And Shell will for the first time be able to bring LNG into the UK using its own terminal - Dragon LNG, just down the coast from South Hook in west Wales.