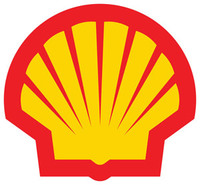 Shell has completed the sale of a package of UK North Sea assets to Chrysaor for a total of up to USD 3.8 billion, including an initial consideration of USD 3.0 billion and a payment of up to USD 600 million between 2018-2021 subject to commodity price, with potential further payments of up to USD 180 million for future discoveries. This sale was announced on 31 January 2017 and has an effective date of 1 July 2016. Completion follows receipt of all necessary regulatory and partner approvals.
The package of assets consists of Shell's interests in Buzzard, Beryl, Bressay, Elgin-Franklin, J-Area, the Greater Armada cluster, Everest, Lomond and Erskine, plus a 10% stake in Schiehallion. Shell retains a significant, more focused and strengthened presence in the UK North Sea, to which it remains committed.
253 staff transferred from Shell to Chrysaor upon completion of the transaction. In Q4 2017, Shell will record an accounting gain on sale of USD 1.0 billion against the values of both the Shell and former BG assets included in the package. Completion of this deal shows the clear momentum behind Shell's USD 30 billion divestment programme and is in line with Shell's drive to simplify the upstream portfolio and re-shape the company into a world class investment.