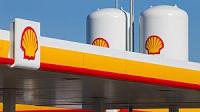 Shell has completed the sale of its 20% interest in Vivo Energy Holding B.V. to Vitol Africa B.V. for a total amount of USD 250 million.
This sale was earlier announced on 23 December 2016 when Shell signed an agreement to divest its interest in this venture. Completion of the transaction follows regulatory approval and is consistent with Shell's strategic commitment to focus downstream activity in areas where it can be most competitive.
Shell fuels and products will continue to be available in 16 countries in Africa via a long-term brand licence agreement with Vivo Energy.