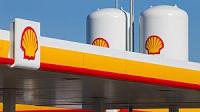 Royal Dutch Shell plc, through its affiliates, has reached an agreement with Assala Energy Holdings Ltd. a portfolio company of The Carlyle Group, to sell 100% of its Gabon onshore interests for USD 587 million. The Sale & Purchase Agreement (SPA) is subject to certain conditions which include various approvals. Closing is expected in mid-2017.
The purchaser will also assume debt of USD 285 million as part of the transaction. The purchaser will make additional payments up to a maximum of USD 150 million depending on production performance and commodity prices. The transaction will result in an impairment charge of USD 53 million post tax which will be taken in Q1 2017.
This transaction consists of all of Shell's onshore oil and gas operations and related infrastructure in Gabon: five operated fields (Rabi, Toucan/Robin, Gamba/Ivinga, Koula/Damier, and Bende/M'Bassou/Totou), participation interest in four non-operated fields (Atora, Avocette/M'Boukou, Coucal, and Tsiengui West), as well as the associated infrastructure of the onshore pipeline system from Rabi to Gamba and the Gamba Southern export terminal. Shell onshore in Gabon produced approximately forty-one thousand barrels of oil equivalent per day in 2016 and Shell Trading (STASCO) will continue to have lifting rights from the assets for the coming 5 years.
Andy Brown, Shell's Upstream Director, says, "Shell is very proud of the strong legacy we have built in Gabon over the past 55 years. The decision to divest was not taken lightly, but it is consistent with Shell's strategy to concentrate our Upstream footprint where we can be most competitive. Shell will continue to pursue opportunities in Sub Saharan Africa."
He then adds, "Together with recent divestments in the UK, Gulf of Mexico and Canada, this transaction shows the clear momentum behind Shell's $30bn divestment programme, and it helps us to high-grade and simplify our upstream portfolio following the acquisition of BG."
As a result of the sale some 430 local Shell employees will become part of Assala Energy at completion.
Assala Energy Holdings will acquire these assets with equity from two Carlyle funds: Carlyle International Energy Partners (CIEP) and Carlyle Sub-Sahara Africa Partners (SSA).