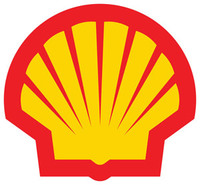 Shell Gas BV, Shell Brazil Holding BV and Integral Investments BV have announced they have signed an agreement with Cosan Ltd. to execute an existing Put Option Agreement, which allows Shell to sell all of its 16.8% interest in Companhia de Gas de São Paulo to Cosan Ltd. Under the agreement, Shell will exchange its ~21.8 million common shares in Comgás for Cosan S.A. Indústria e Comércio shares plus cash.
The headline for the transaction is approximately USD 380 million. The transaction is expected to be completed by year-end, subject to customary closing conditions, regulatory approvals and certain consents. Shell's share position in Cosan SA will be managed for value realisation over time.
Comgás is Brazil's largest gas distributor with Cosan currently a 63.4% shareholder.
"This transaction allows us to focus our efforts in Brazil on areas where we see the most strategic value for Shell longer-term," says Shell's Integrated Gas and New Energies Director, Maarten Wetselaar. "Brazil is an important country to Shell, and our portfolio of high quality assets and development opportunities positions us well for the future."
Shell retains diverse operations in Brazil that are not affected by this transaction, including its Deep Water portfolio and Downstream business, which includes participation in Raízen, one of the leading biofuel producers in Brazil.