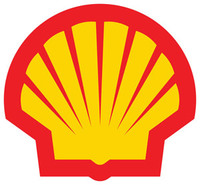 Royal Dutch Shell plc, through its affiliate Shell Canada Energy has announced it has agreed to sell approximately 206,000 net acres of non-core oil and gas properties in Western Canada to Tourmaline Oil Corp. for a total consideration of approximately USD 1,037 million (CAD 1,369 million). The consideration is comprised of $758 million in cash and Tourmaline shares valued at USD 279 million. Subject to regulatory approvals the transaction is expected to close in the fourth quarter of 2016.
The acreage includes 61,000 net acres in the Gundy area of Northeast British Columbia, Canada, and 145,000 net acres in the Deep Basin area of West Central Alberta, Canada. The assets are a combination of developed and undeveloped lands, along with related infrastructure, producing 24,850 barrels of oil equivalent per day (boe/d) of dry gas and liquids.
"Shell retains a significant shale position in Canada and we are actively working to mature our attractive core asset base in the Montney and Duvernay," says Andy Brown, Shell Upstream Director. "At the same time we are strengthening our shales business and creating shareholder value by selling assets that do not fit our near-term development plans."
Shell has a large shales portfolio focused on North America and Argentina, and is currently maturing this portfolio as a growth option for beyond 2020 with material value and substantial long-term potential.