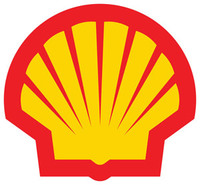 Shell have launched an investigation following a gas leak in the North Sea.
Evacuation of the crew was delayed due to bad weather on Monday night, and 36 essemtial staff will have to remain on the vessel until investigations are carried out.
A Shell spokeswoman said: 'A release of gas occurred from infrastructure in the vicinity of Shell's Curlew vessel south east of Aberdeen late on Monday.
"A release of gas was detected several hundred meters away from the vessel at 11pm. Initial indications were that the escape had occurred from the subsea infrastructure close to the ship, which is connected to the Fulmar Gas Line exporting gas to the St Fergus terminal.