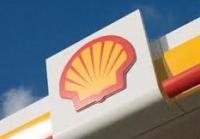 Shell and Kuwait Petroleum International (KPI) announce that their respective affiliates have reached an agreement for the sale of shares in the companies containing the Retail, Supply & Distribution logistics and Aviation businesses in Italy. The sale is subject to regulatory approval and is expected to complete in 2014.
Under the agreement Shell's Retail network will be re-branded to Q8.
Shell's non-service station Lubricants, Marine, Gas & Power and Upstream businesses in Italy are not impacted by the sale and will continue to operate as before. Shell will continue to operate its Lubricants business through Shell Italia Oil Products and its Gas & Power business through Shell Energy Italia. Shell Italia E&P has a material Upstream presence in the country with a strategy to grow and maximise the potential where we have an existing and growing production presence.