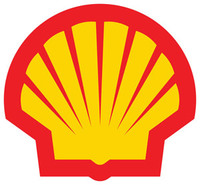 Shell has reached an agreement with Dansk Olieselskab ApS for the sale of A/S Dansk Shell in Denmark, which consists of the 70 thousand barrels per day Fredericia refinery and local trading and supply activities, for approximately USD 80 million including working capital.
The transaction includes long-term agreements for the supply of crude oil and feedstocks to the refinery, including GTL, and for the offtake of some products from the refinery. Approximately 240 people who are employed by A/S Dansk Shell will remain employed by the company as it transfers to new ownership. The sale is expected to complete in 2017, subject to regulatory approval.
The divestment is consistent with Shell's strategy to concentrate its downstream operations on areas where it can be most competitive. It follows the sale of Shell's marketing business to Couche-Tard in May 2016, and completes Shell's exit from downstream activities in Denmark. Couche-Tard operates the marketing business under the Shell brand through a Trademark Licence Agreement.
Shell's upstream interests in Denmark are not impacted by this transaction.