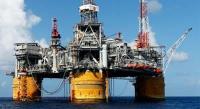 Royal Dutch Shell plc (Shell) announces the final investment decision (FID) to advance the Appomattox deep-water development in the Gulf of Mexico. This decision authorises the construction and installation of Shell's eighth and largest floating platform in the Gulf of Mexico. The Appomattox development will initially produce from the Appomattox and Vicksburg fields, with average peak production estimated to reach approximately 175,000 barrels of oil equivalent (boe) per day. The platform and the Appomattox and Vicksburg fields will be owned by Shell (79%) and Nexen Petroleum Offshore U.S.A. Inc. (21%), a wholly-owned subsidiary of CNOOC Limited.
"We have again delivered a globally competitive investment scope for another significant deep-water project," said Marvin Odum, Shell Upstream Americas Director. "Appomattox opens up more production growth for us in the Gulf of Mexico, where our production last year averaged about 225,000 boe per day, and this development will be profitable for decades to come. With its competitive cost and design, Appomattox is next in our series of deep-water successes."
During design work for Appomattox, Shell reduced the total project cost by 20% through supply chain savings, design improvements, and by reducing the number of wells required for the development. This includes advancements from previous four-column hosts, such as the Olympus tension-leg platform (TLP), as well as ensuring a high degree of design maturity before construction. With these and other cost reductions, the go-forward project breakeven price is estimated to be around $55 per barrel Brent equivalent.