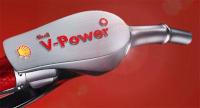 Shell has reached an agreement with Idemitsu for the sale of 125,261,200 shares in Showa Shell Sekiyu KK, representing a 33.24% shareholding in the company, for a total amount of JPY 169 billion (approximately US$1.4 billion). Shell will retain a 1.80% holding in the company.
"The sale is consistent with Shell's strategy to concentrate its Downstream footprint on a smaller number of assets and markets where it can be most competitive," said John Abbott, Shell Downstream Director. "Idemitsu is an established and successful company and is well positioned to take up Shell's shareholding."
Shell's presence in Japan spans more than 100 years and it remains an important LNG market for Shell's Upstream integrated gas business. It also remains an important market for Shell's Downstream business conducted in partnership with Showa Shell, including lubricants, chemicals and trading. Shell will continue to license its brand to Showa Shell for use in its retail business.
Other recent Downstream divestments include the sale of Downstream businesses in Australia and Italy; a number of retail sites in the UK; and the initial public offering of, and further drop downs to, Shell Midstream Partners L.P. Shell has also agreed the sale of its marketing business in Denmark and Norway and its LPG businesses in France.