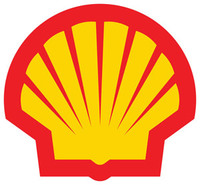 Shell and SABIC have signed an agreement whereby SABIC will acquire Shell's 50% share in the petrochemicals SADAF joint venture, located in Jubail, Kingdom of Saudi Arabia for USD 820 million. The SADAF joint venture encompasses six world-scale petrochemical plants with a total output of more than 4 million metric tons per year. This announcement marks an early termination of the joint venture agreement which was due to expire in 2020.
This acquisition will enable SABIC to further optimise operations at SADAF and further invest in the facilities, integrating them with SABICs other affiliates. This step will allow Shell to focus its downstream activities and make selective investments to support the growth of its global chemicals business.
Graham van't Hoff, Executive Vice President Chemicals, Shell, says, "Our partnership with SABIC, spanning more than thirty years, has been a great success story. We're proud to have established together one of the first petrochemical ventures in Saudi Arabia – it has grown substantially since the start, in 1986. We will continue to explore potential future opportunities with SABIC."
Yousef Al-Benyan, SABIC Vice chairman and CEO, says, "Since SABIC's early days, we have enjoyed a strong relationship with Shell Chemicals. We are confident that our journey of partnership together will continue and grow in strength. With this transaction SABIC is looking to capitalise on synergy opportunities of SADAF with other affiliates, and improve its operation and profitability."
The transaction is subject to regulatory approval and is expected to complete later this year. Shell's other activities in the country are not impacted.