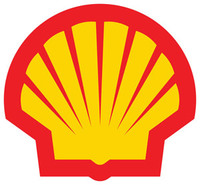 In the latest deep-water bid round for the Mexican Gulf of Mexico, Shell Exploración y Extracción de México, S.A. de C.V., won four exploration blocks on its own, one with its partner Pemex Exploración y Producción and four with its partner Qatar Petroleum International Limited. Shell will be the operator of all nine blocks.
"We commend Mexico on a historical, successful bid round; for Shell, today's win marks a competitive, deep-water entry in Mexico," says Andy Brown, Upstream Director, Shell. "The proximity and technical similarity of this opportunity to our leading position in the US Gulf of Mexico will allow us to benefit from and build upon decades of experience, complementing our position in the region."
Shell has been in Mexico since 1954 and has a large portfolio of businesses that includes retail, trading, petrochemicals, lubricants, import and sales of LNG. The results of the deep-water bid round further fortify Shell's presence in this key market after having established its first retail station in the country last September.
This year, Shell celebrates 40-years of deep-water operations in the US Gulf of Mexico, where it pioneered deep-water exploration and production. World-wide, Shell deep-water production is progressing to greater than 900-thousand barrels of oil equivalent per day by 2020, from already discovered, established areas in the US Gulf of Mexico, Brazil, Nigeria, and Malaysia.