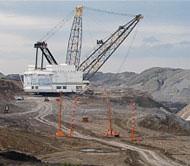 Sherritt International Corporation has signed two new Production Sharing Contracts (PSCs) with the Government of Cuba.
The new blocks, 8A and 10, are located in Central and Northern Cuba and encompass areas of 967 square kilometres and 261 square kilometres respectively. The PSCs have a 25-year-term and include commitments which primarily include reprocessing existing seismic data and acquiring new seismic data within a two-year period. After the completion and evaluation of the seismic work, Sherritt has the option to continue its exploration work or relinquish the PSCs.
"We are very pleased with the addition of these two Production Sharing Contracts as they are a significant part of our strategy to extend the production life of our energy business in Cuba," said David Pathe, President and CEO of Sherritt. "We are also awaiting final approval on two additional PSCs on the west side of the City of Havana."