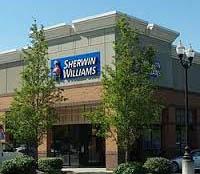 Sherwin-Williams is bringing to market two breakthrough reinforced composite repair products aimed at the chemical and oil & gas sectors in the UK.
Sherwin-Williams Protective & Marine Coatings is the sole UK distributor for a range of products from Ceramic Polymer GmbH. The coatings feature integrated micro-ceramic particles for diverse sectors worldwide.
Sherwin-Williams has recently announced it is to make available the Ultra Perform products M-2 and Z-2 F. Both are composite repair grouting products offering chemical resistance and abrasion protection to a wide variety of surfaces in extremely aggressive environments and high temperatures.
M-2 is a special alloy reinforced, temperature and chemical high-resistant product, while Z-2 F is a fibre reinforced product.