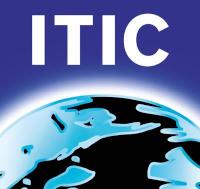 The need for proper training, sound risk management, and contractual expertise were among the issues identified as essential to commercial success in a panel debate following the annual board meeting of the International Transport Intermediaries Club (ITIC) in Athens on 24 September.
The panel, moderated by ITIC's underwriter for Greece, Robert Hodge, and comprising Tim Jones of Barry Rogliano Salles (BRS), Bob Bishop of V Ships, Bjorn Tonsberg of Wilhelmsen Ships Service and Paul Herring of Ince & Co, was asked to debate The Realities of Risk, and what kept them awake at night.
Tim Jones referred to a case where a junior broker reportedly concluded a fixture using social media. A dispute arose post-fixture on the terms of the agreement but, since the broker had left the company by the time the dispute arose, it was not possible to obtain the necessary information from the social media site. Jones emphasised that BRS's policy is to only use company emails when negotiating fixtures.