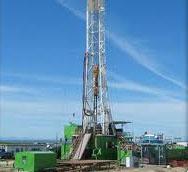 Shoreline Energy Corp. has closed the sale of its interests in certain petroleum and natural gas properties (excluding royalty interests), wells and infrastructure located within the Valhalla and Progress Property boundaries in the Greater Peace River Arch area and associated Valhalla and Progress petroleum and natural gas assets for total proceeds of $20.8 million, as described in the Corporation's press release dated July 31, 2014.
The net proceeds of the sale were used to reduce total corporate indebtedness, including Shoreline's credit facilities with its senior secured lender, Alberta Treasury Branches, which have now been fully repaid.
On August 14th, 2014 Shoreline will report second quarter financial and operating results. At that time, Shoreline will provide a production update and further details of the remaining assets and obligations of the Corporation.