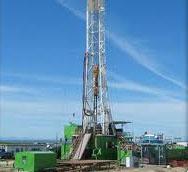 Shoreline Energy Corp. has entered into a purchase and sale agreement (the "Agreement") to sell its royalty interests in its Canadian land base to PrairieSky Royalty Ltd. (PrairieSky) for total gross proceeds of $9 million (the "Transaction"). The Agreement contains customary closing conditions and the Transaction is expected to close in early August, 2014.
The Transaction crystallizes value for the Corporation's stakeholders and provides an immediate improvement to Shoreline's balance sheet, as the proceeds from the sale of the royalty interests will be used to reduce total corporate indebtedness.
The purchase price under the Transaction represents a multiple of approximately 6.0x the estimated 2014 annual cash flow from Shoreline's Canadian royalty interests. The Transaction represents approximately 100 barrels or equivalent per day reduction to Shorelines production.