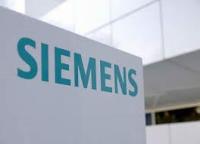 Siemens and GlaxoSmithKline have entered a global strategic partnership. Siemens will become a strategic partner of GSK in manufacturing automation and thus the preferred automation supplier for GSK production and R&D sites worldwide, including Vaccines.
This new agreement further develops the long standing successful relationship between both companies and helps GSK to refresh their global automation strategy.
Dave Tudor, Vice President Primary Supply and leader of the Global Automation Steering Team of GSK, said: "I am delighted we have reached agreement to make Siemens a strategic partner. One of our objectives is to simplify and standardize the automation space by identifying a small number of systems and suppliers and this is the first step on our journey to achieving this. This will create a real win-win situation, not just for today, but for the long term, for GSK, Siemens and most importantly our patients.