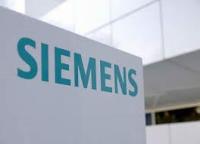 Siemens has successfully developed and tested a new cost efficient product for better subsea Ethernet communication. The Advanced Converter & Switch (ACS) is making it possible to communicate at higher data rates and over longer lengths, then with the current electrical distribution technology. The ACS increases precision and effectiveness of subsea communication. This transparent communication solution can be used for connecting to existing subsea fields, for field extensions or for new developments. Over all resulting in a simple and cost-effective solution for both brownfield and greenfield applications of subsea Ethernet. The ACS is qualified to industry standards and ready for the market.
The ACS is a reliable and cost-efficient alternative to conventional upgrades of existing subsea equipment from old communication standards to Ethernet and/or fibre. It does so by linking the existing, reliable and cost-efficient technology of copper cables with fibre technology for longer lengths which achieves high speed communication for longer distances in a subsea communication network. This includes communication between sensors and control systems subsea, as well as subsea to topside communication. The result is a product that can be installed to enhance communication and data transfer from brownfields and new developments on longer and more complex step outs.
Siemens has developed a fully-qualified product that can combine and convert various types of communication up to 84 km at 3000MBSL. Today, costly umbilicals, canisters and control modules are used to distribute and convert different types of signals over longer distances subsea.
The basic design of the ACS comprises one-atmospheric chamber housing, a PCB card (Printed Circuit Board) and a glass-to-metal penetrator on the copper side and glass-to-glass on the fibre side. This gives a field-proven sealing for the one atmospheric chamber. Its modular design may be configured in various ways, providing the possibility to combine several fibre optic and/or electrical Ethernet interfaces integrated to a flying lead, sensor harness, umbilical termination, or even a subsea Ethernet switch. The solution is based on the well field-proven Siemens Subsea products, as it is based on proven distribution technology for fibre and electrical signals and umbilical terminations. Same sealing technology as used on the Siemens Advanced Fiber Terminations (AFT) and Advanced Cable Terminations (ACT).