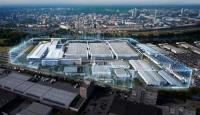 Siemens has announced the opening its Cyber Security Operation Center (CSOC) for the protection of industrial facilities, with a joint location in Lisbon and Munich and one in Milford (Ohio) in the USA.
Siemens industrial security specialists based at these sites monitor industrial facilities all around the world for cyber threats, warn companies in the event of security incidents and coordinate proactive countermeasures. These protective measures are part of Siemens' extensive Plant Security Services with which the enterprise supports companies in the manufacturing and processing industry in encountering constantly changing security threats and increasing plant availability.
The increased networking of industrial infrastructures (Internet of Things, Industrie 4.0) calls for appropriate protective action for the automation environment. This is where the Siemens Plant Security Services enter the picture: these services range from Security Assessments and the installation of protective measures, such as firewalls and virus protection (Security Implementation), through to the continuous surveillance of plants with the Managed Security Services, which is now offered by the CSOCs themselves. If the Siemens experts detect an increased risk, they give the customer an early warning, issue recommendations for proactive countermeasures and coordinate their implementation.
The countermeasures are based on the criticality of the incident and the likely impact on the customer's business. They include modifying firewall rules or providing updates for closing gaps in security. In addition, Siemens provides forensic analyses of security incidents. Companies are then in a position to prepare reports that comply with international standards such as ISO 27002 or IEC 62443.
Companies also receive a transparent view of their plants' security status. Siemens' Plant Security Services use products from the company's collaboration partner, Intel Security. These include: McAfee VirusScan, McAfee Application Control, McAfee ePolicy Orchestrator (ePO) as well as McAfee Enterprise Security Manager with Security Information and Event Management.