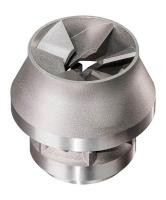 Siemens has acquired a majority stake (85%) in Materials Solutions Ltd., provider of Additive Manufacturing (AM) processing and production. The remaining 15% will be held by the founder of the company Carl Brancher. Materials Solutions in Worcester is a pioneer in the use of Selective Laser Melting (SLM) technology for the manufacture of high-performance metal parts. A specialty of the company is making turbomachinery parts, particularly high temperature applications for gas turbines where accuracy, surface finish and the highest quality of the materials is critical to ensure operational performance of the parts in service.
In August 2015, Siemens Venture Capital acquired a minority stake (14%) in the company that currently employs more than 20 highly qualified engineers. Financial details of the deal were not disclosed.
"With the acquisition of Materials Solutions, we are able to secure world-leading expertise in materials and AM process development with focus on high-temperature super alloys. The company's strength is to turn models into high quality components in record time. Clearly Materials Solutions fits perfectly within our vision for growth and application of advanced technologies within our Power & Gas portfolio," says Willi Meixner, CEO of Siemens Power and Gas Division.
Founded in 2006, Materials Solutions has proven applications in high demanding fields such as aerospace, power generation and motor sports. "We are very proud to become a part of Siemens," says Carl Brancher, CEO of Materials Solutions. "I am sure our know-how and experience will make a significant contribution to Siemens' Additive Manufacturing strategy. Materials Solutions is developing the applications know-how and a supply chain for the world's most advanced engineering companies – delivering processes and precision parts from 3D CAD models, using software, lasers and metal powders," he adds.
Materials Solutions will continue to focus on supporting external customers in those highly demanding environments in order to continuously drive and leverage innovations across different industries.