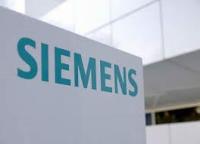 Siemens will acquire TASS International, a global provider of simulation software, plus engineering and test services aimed primarily at the automotive industry, and focused on autonomous driving, integrated safety, advanced driver assistance systems (ADAS), and tyre modelling. Based in Helmond, Netherlands, TASS International has developed a rich family of solutions that will further strengthen Siemens' product lifecycle management (PLM) software portfolio, and add to its position as supplier of systems-driven product development offerings for the global automotive industry.
"The automotive industry is a core focus for Siemens and our acquisition of TASS International is another example of our commitment to offer a complete Digital Enterprise solutions portfolio, enabling automotive companies to realise their digital transformation and fully benefit from all opportunities of digitalisation," says Dr Jan Mrosik, CEO of Siemens' Digital Factory Division. "TASS International is a proven leader in both integrated safety and autonomous driving, two fields of engineering that are increasingly important for the industry. By combining its strengths with Siemens' PLM offerings, we are able to respond even better to today's challenges in the automotive industry."
With active safety and advanced driver assistance systems features increasingly becoming the norm in the automotive industry, the compelling trends of connected and autonomous driving vehicles set new requirements for virtual and physical validation and verification of automotive vehicles.
"The Siemens PLM Software portfolio offers a significant opportunity for TASS International and its customers to accelerate the development of safety-critical applications in the field of automated and connected driving. Our engineering and test services will reach a larger audience through the extensive Siemens global footprint," says Jan van den Oetelaar, CEO of TASS International. "The integration of TASS International into the Siemens organisation is expected to create a stable long-term environment and allow access to a vast knowledge base. This can help to build an integrated toolchain for verification and validation of complex automotive functions that should benefit both the automotive industry as well as government organisations worldwide."
TASS International is focused on automated driving solutions and integrated (active, passive) safety, primarily for the automotive industry. With its PreScan software, car manufacturers, suppliers and government agencies can simulate complex traffic scenarios and virtually validate automated driving solutions and advanced driver assistance systems. With its Madymo software for occupant safety modelling, TASS International can simulate the impact of a car crash on the human body. TASS International's Delft-Tyre software provides highly accurate tyre models for vehicle dynamics and ride and handling simulations.
TASS International's simulation software will be combined with Siemens' Simcenter portfolio of advanced simulation offerings, and its electronic design automation (EDA) solutions from the recently acquired Mentor Graphics organisation. The combination will provide a unique fully integrated solution to frontload the verification and validation of ADAS and autonomous driving systems, providing Siemens with the world's most complete systems-driven product development offering for autonomous vehicles.
Siemens will acquire 100% of the share capital of TASS International and integrate the business into its PLM Software Business Unit, which is part of its Digital Factory Division. TASS International has approximately 200 employees and has an annual turnover of EUR 27 million. Closing is expected in early September 2017. Both parties mutually agreed not to disclose the financial conditions of the acquisition.