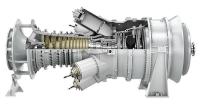 Siemens has won an order from the Trans Adriatic Pipeline consortium for six 15-megawatt SGT-400-driven turbo compressor trains. The Trans Adriatic Pipeline (TAP) will open up the so-called Southern Gas Corridor for Europe. Installation is scheduled for 2017 and the pipeline is expected to begin operating in late 2019.
The pipelines in the Southern Gas Corridor will transport natural gas from the Shah Deniz II field in Azerbaijan in the Caspian Sea to Europe. TAP represents the missing link that will enable this natural gas resource to be exploited. The 878-kilometer-long Trans Adriatic Pipeline will connect with the Trans Anatolian Pipeline at the Turkish-Greek border at Kipoi, crossing Greece, Albania and the Adriatic Sea to come ashore in southern Italy. The landfall in Italy provides multiple opportunities to transport the natural gas to large European markets such as Germany, France, and the UK.
"With our extensive experience and broad product portfolio, Siemens was the choice to help TAP open up the Southern Gas Corridor and secure efficient gas transmission to Europe," says Jesus Pacheco, head of New Equipment for the Dresser-Rand business part of Siemens Power and Gas. "We can help our pipeline clients mitigate risk and ensure safe and reliable operation at the lowest possible total lifecycle cost of ownership. Our comprehensive engineering expertise draws on a proven track record of experience to make sure everything works exactly as it should."
Each of the six gas turbine-driven compressor trains comprises an SGT-400 industrial gas turbine and a Siemens barrel-type STC-SV compressor. Siemens will deliver three compressor trains to the compressor station in Kipoi, Greece. This marks the beginning of the TAP at the border to Turkey. The TAP's landfall in Albania will be 17 kilometres northwest of Fier, up to 400 meters inland from the shoreline. Another three units will be installed in this compressor station. Here, the natural gas will be compressed to up to 130 bar and make its way along the 105-kilometer seabed from the Albanian to the Italian coast.
"Siemens was selected for its expertise, know-how and robust safety record in providing highly reliable gas turbine and turbo compressor units, which are an integral piece of our pipeline," says Ian Bradshaw, managing director of the TAP consortium.
The Dresser-Rand business, part of Siemens Power and Gas, is a supplier of mission-critical high-speed rotating equipment solutions to the worldwide oil, gas, petrochemical, and process industries. As part of the global Siemens family, the Dresser-Rand business offers an equipment portfolio that includes turbo and reciprocating compressors, steam turbines, industrial and industrial aero-derivative gas turbines, high-speed engines, and modular power substations.