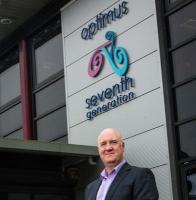 Optimus Seventh Generation Ltd has secured three international contracts valued in excess of £300,000 with clients including Singapore based COSL Drilling Pan Pacific Limited.
These latest contract wins provide the company with a firm foundation on which to exceed its 2013 turnover of £5.8million, up 40% on 2012, and add a further 10 positions to its 40 strong team.
With safety at its core, Optimus Seventh Generation specialises in helping clients implement significant behavioural change and deliver operational excellence. The recent contract wins will see the company increasing its global positioning by deploying its Safety Coaches offshore Indonesia, and to seismic vessels in Australia, West Africa and South America and providing Consultancy services in Kurdistan.