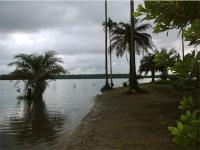 Simba Energy Inc. has signed an exclusive letter of intent (the 'LOI') with a private group (the 'Group') based in Calgary, Alberta to farmout up to 40% of Simba's interest in the Production Sharing Contract (PSC) for Block 2A, onshore Kenya, for a total commitment of US$8.6 million.
The principal commercial terms of the farmout are highlighted as follows:
◾ US$2.0 million for cost recovery will be placed in trust immediately upon signing of the definitive agreement. These funds will be released to Simba once the farmout agreement is approved by the Kenya Government. This payment for cost recovery will entitle the Group to a 10% interest in the PSC. ◾ Simba will be carried through the funding and completion of US$6.6 million in exploration work to include a minimum of 421 line kilometers of 2D seismic that is to be carried out in 2014. ◾ In total, the Group will earn a 40% interest in Simba's Kenya PSC upon payment of the US$2.0 million and completion of the US$6.6 million work program. ◾ Upon completion and interpretation of seismic results both parties mutually agree to either drill a first exploration well with each party responsible for its own share of costs, or; to farm out to other third parties on mutually acceptable terms.