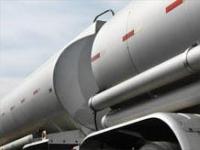 Sirius Petroleum has entered into an Agreement with BTG Pactual Commodites (UK) LLP (BTG Pactual) relating to the marketing of crude oil from the Ororo Field and other marketable product from other fields owned by Sirius Petroleum (the "Marketing Agreement").
Under the terms of the Marketing Agreement, BTG Pactual has the exclusive right to market all Crude Oil from the Ororo Field, for an initial period of twelve months from the date that Sirius first makes any Crude Oil available to be marketed, and thereafter on a rolling twelve month basis unless otherwise terminated. BTG Pactual is hereby appointed Sirius' exclusive representative to perform all necessary marketing, negotiation, sales and contract execution in relation to the sale of its Crude Oil, from the Ororo Field and other fields subsequently owned by Sirius.
BTG Pactual may also market other physical crude oil of Nigerian origin sourced by Sirius from fields which it does not wholly or partially own. Sirius has agreed with BTG Pactual to split equally the proceeds from the marketing of any crude oil from sources introduced by Sirius outside of its own production.