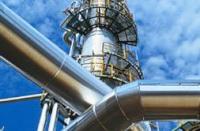 Sky Petroleum, Inc. has appointed Muriel Dube to serve as a member of the Board of Directors.
Ms. Dube has over 15 years experience in senior operations, strategic management, investment banking and the policy development environments, globally. Positions held span the public and private sectors, as well as broadcasting and writing, negotiating at the United Nations on technology transfer; advising Ministers and policymakers on complex, politically sensitive issues; building consensus among diverse groups of stakeholders; raising capital and negotiating acquisitions and mergers in large commercial organizations.
Ms. Dube is currently engaged at London-based investment bank, Investec Plc. As part of the Specialist Corporate Capital team, her role is to originate financing transactions for acquisition and recapitalisation activity in Europe and, more generally, to initiate value generating opportunities for the Bank.