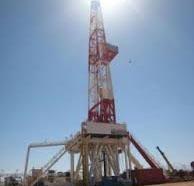 SOCO is pleased to announce that first oil and gas from the H5 Wellhead Platform of the Te Giac Trang field occurred on 10 August 2015 following perforation of the first of the H5 development wells.
The start of production has been achieved more one month ahead of schedule and the H5 development project has been completed with zero lost time accidents.
The perforation campaign will continue over the next two weeks targeting the optimal balance between maximising new production from the H5-WHP, natural production decline rates and water-cut from the existing wells with total liquids handling capacity on the FPSO currently available to the TGT partners. Further information on performance will be provided in due course.