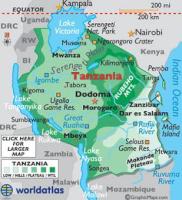 Solo has been informed by the operator that the seismic data required to assist in the selection of future drilling locations at the onshore Ntorya gas-condensate discovery is currently underway in south-east Tanzania.
A programme of up to 250 kilometres of full-fold 2D seismic is currently in progress on the Ntorya Appraisal Licence and will be tied to the Likonde-1 well in the adjacent Lindi Licence of the Ruvuma Petroleum Sharing Contract (PSC).
Extra effort will be made on static corrections to ensure the highest possible quality of data is secured on this data which is designed to infill the existing 2D grid used for the Ntorya discovery. This new seismic data will enhance the value of the original Ntorya discovery and optimise the location of future production wells.