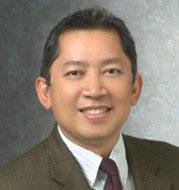 Park Systems announced a webinar to provide next generation technology to improve oil and gas production in both traditional drilling and hydraulic fracturing for oil & gas producers and equipment manufacturers as they continue to pursue the latest developments in production efficiencies.
The oil and gas industry is ripe for innovation and the cost of extracting oil can be reduced. Research at PETRO Case Consortium is uncovering new materials, chemicals and coatings that improves yield and reduce costs and with an eye towards diminishing the impact on our environment.
This webinar is part of an ongoing series offered by Park System's New Nano Academy, a platform for providing education and shared knowledge on the latest advancements across a wide spectrum of nanosciences.
This webinar titled Nanostructured Polymers and Nanomaterials for Oil & Gas will be given June 11 by Dr. Rigoberto Advincula, Director of the Petro Case Consortium and Professor with the Department of Macromolecular Science and Engineering at Case Western Reserve University and is designed to offer innovations in microscopy nanotechnology for oil & gas producers and suppliers.