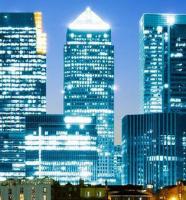 IRN says that the Mature Field Development Regional Manager (Middle-East and Caspian) from OMV E&P, will join the panel of experts speaking at the Monetising Mature Fields 2014 Summit, taking place in Dubai on 28th-29th October.
Walter Ondracek from OMV will assess how the global oil operator managed to achieve top international benchmarks on recovery rates by applying the latest technologies.
Furthermore, the two day senior level forum will include international case studies from:
Bob Alford, Senior Manager at Maersk Oil; The Denmark registered E&P company is continuously looking for new ways to maximise the production of its mature fields. An interesting example of the company's activities is the case in the North Sea where Maersk has redeveloped a field to produce an additional 45 million barrels of oil in 5 years.