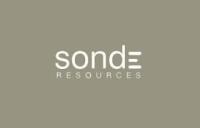 Sonde Resources Corp. announced that Viking Exploration and Production Tunisia Limited (Viking) requested an extension to the closing deadline for the Farmout Agreement between Sonde and Viking to November 15, 2013. Subsequently, Sonde requested a similar extension from Joint Oil for the closing deadline for the Viking Assignment Agreement.
Joint Oil Management has approved the request, subject to endorsement from the Joint Oil Board of Directors, which Management expects to receive. As a result, the request by Viking to extend the closing date for the Farmout Agreement has been granted, giving Viking a new closing deadline of November 15, 2013. This timing aligns with the planned confirmation by the Joint Oil Board of the satisfaction of all conditions applicable to the Viking Assignment Agreement and final ratification of said assignment.
Both the Farmout Agreement and the Viking Assignment Agreement require Viking to deposit US $40 MM into a bank guarantee as a condition precedent to closing. Until this condition is fulfilled, the Farmout Agreement cannot close and Joint Oil is unable to complete the assignment of a working interest in the EPSA to Viking. Funding of the bank guarantee by Viking is subject to the completion of third-party financing by Viking. The completion of this financing is outside the control of Sonde.