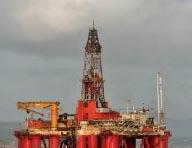 Songa Offshore SE is now transforming from being largely a projects organization to an optimized operating organization.
The Company says that as part of this process, the overall number of onshore employees and contractors, is proposed to be reduced by up to 200, of this 76 employees and 124 contractors, reflecting the current market.
The Company will centralize the support functions out of Norway and the plan is to close offices in Aberdeen and South Korea.
Headcount reductions will primarily take place in the project organization in South Korea and the project supporting organizations in Stavanger and Aberdeen.