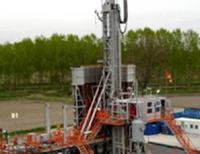 Sound Oil announce an update to the Casa Tiberi onshore gas discovery in the Marche region, Central Italy. Following Board approval to develop the Casa Tiberi gas field, an Engineering, Procurement, Construction and Lease contract has been awarded to TESI Srl, a local company with proven experience in onshore processing plants in Italy.
The contract is for a total of Euro 300,000 and involves the three month construction and subsequent lease of a production skid in anticipation of first gas from the field in early 2014.
The plant will be based on modular skids with nitrogen used for both gas dehydration and as "service gas" providing an effective and extremely environmental friendly solution to deliver the gas to the local low pressure network.