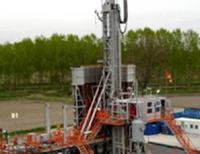 Sound Oil announces the retirement of Tony Heath as a non executive director, with effect from the Company's next annual general meeting - which is expected to be held in the summer of 2014.
Tony Heath, a non-executive director of the Company and chairman of Sound Oil's Audit Committee, has decided to retire from the board in the summer of 2014, after the completion of the 2013 accounting cycle and the presentation of Sound Oil's annual results for the year ending 31 December 2013 to shareholders at the 2014 Annual General Meeting.
An announcement regarding new non-executive directors will follow shortly.