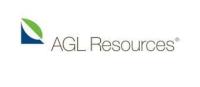 Southern Company and AGL Resources announced that the boards of directors of both companies have approved a definitive merger agreement to create America's leading U.S. electric and gas utility company. Pursuant to the agreement, AGL Resources will become a new wholly owned subsidiary of Southern Company in a transaction with an enterprise value of approximately $12 billion, including a total equity value of approximately $8 billion.
For Southern Company, this transaction is anticipated to:
· Be accretive to earnings per share (EPS) in the first full year following the close of the transaction;
· Accelerate expected long-term EPS growth to 4-5 percent;
· Preserve its strong financial profile and further support investment in the company's diversified energy platform; and
· Enhance the ability to increase the growth rate of its dividend, subject to board of directors' approval.
Under the terms of the agreement, AGL Resources' shareholders will be entitled to receive $66 in cash for each share of AGL Resources common stock.
This represents a premium of 36.3 percent to the volume-weighted average stock price of AGL Resources over the last 20 trading days ended Aug. 21, 2015.
When completed, the combination will better position the companies to provide necessary natural gas infrastructure to meet customers' growing energy needs, and will create the second-largest utility company in the U.S. by customer base with: