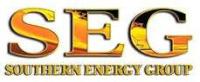 Southern Energy Group, Inc. (SEG) announced its acquisition of a 20% stake in the Warnicke-Joslin Lease located in Guadalupe County, TX.
Geologic (a geological engineering company) has evaluated the lease's potential and concluded, "The Warnicke-Joslin Lease is a multi-well re-stimulation and secondary recovery project for the production of oil from the Austin Chalk, Eagle Ford, and Buda reservoirs consisting of a total of 4 wells.
The Warnicke-Joslin Lease is ideally located along the up-thrown side of the Luling-Branyon Fault, thereby increasing the productive potential of the multiple reservoirs and maximizing per well production."