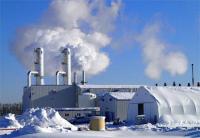 Southern Pacific Resource Corp. has closed the previously announced loan agreement with Credit Suisse AG and its affiliate for a new first lien term loan facility with an aggregate principal amount equal to the U.S. dollar equivalent amount of CAD$150,000,000.
The new first lien loan has a five year term with a maturity date on March 31, 2019 and will bear interest at LIBOR plus 10%.
The net available proceeds enables the Company to repay the existing first lien and to execute plans to move forward with Phase L at STP-Senlac, as well as to implement additional inflow control devices ("ICDs") at STP-McKay.