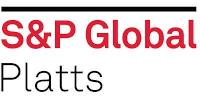 S&P Global Platts, independent provider of information and benchmark prices for the commodities and energy markets, has announced that it has acquired RigData, a provider of daily information on rig activity for the natural gas and oil markets across North America. The purchase extends the S&P Global Platts energy analytical capabilities by strengthening its position in natural gas and enhancing the company's oil offering. Financial terms were not disclosed.
Founded in 1986, RigData provides over 5,500 customers in North America with daily electronic reports on drilling permits, activity and rig locations in the United States, the Gulf of Mexico and Canada. Customers use the information to identify new sales opportunities, assess market share, identify exploration trends, find available rigs, identify new production and monitor market activity.
S&P Global Platts and RigData have been content partners since 2008, with RigData providing essential data to the Platts Bentek product suite.
Imogen Dillon Hatcher, president of S&P Global Platts, says, "RigData's proprietary rig analysis provides essential information to help clients understand near-term activity across the North American energy supply chain. Together with our recent acquisition of Commodity Flow, RigData will help us enhance our analytics offering by providing customers with ever more relevant information about energy and commodity trade flows."
Ed Seifert, president of RigData, says, "We are excited to become part of S&P Global Platts. Together, we see significant opportunities to provide enhanced data and analytical services to our oilfield services customers. S&P Global Platts is committed to investing in its analytical capabilities and we are pleased that RigData is an important component of that strategy."