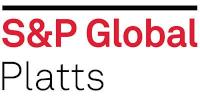 S&P Global Platts, independent provider of information and benchmark prices for the commodities and energy markets, is inviting feedback on its proposal for the addition of new crude grades to the Dated Brent benchmark. In particular, Platts is considering the addition of Troll as a deliverable grade into the Dated Brent basket.
Over 2016, the Platts Dated Brent crude basket – composed of the Brent Ninian Blend, Forties, Oseberg and Ekofisk grades – saw healthy available supplies averaging 45 cargoes per month. However, Platts Analytics forecasts production will decline to 20 cargoes of crude per month by 2025.
Platts has been working with market participants on the evolution of North Sea crude for a number of years and held an open methodology session in London on December 2, 2016 at which it announced the opening of a formal consultation regarding the possible inclusion of additional crude oil streams in the basket of crudes reflected in its Dated Brent benchmark to ensure its continued robustness. In particular, Platts is considering the addition of Norway's Troll to the basket of crudes reflected in its Dated Brent FOB North Sea and Dated Brent CIF Rotterdam assessments, as well as its Cash BFOE assessment. Platts invites feedback on these proposals by January 31, 2017.
Troll is a light sweet crude oil grade with a typical production of 10-15 cargoes of 600,000 barrels each month. As is the case with the existing BFOE grades, Troll loads on an FOB basis, from the Mongstad terminal in Norway. It only differs from the rest of the BFOE complex in its acid content. Historically, this has been considered a barrier to adding Troll to the BFOE basket, but the refining pool in Europe has upgraded and diversified over recent years, with many refiners now able to handle crudes like Troll, with only a moderately higher Total Acid Number (TAN) than other BFOE grades.
Jonty Rushforth, Global Editorial Director, Oil and Shipping Price Group, S&P Global Platts says, "Despite stabilising production across the Dated Brent grades, Platts believes that the addition of one or more FOB crude grades would help to ensure the continued robustness of the Dated Brent FOB benchmark through the availability of additional volumes to the complex."
Joel Hanley, Editorial Director, European & African Oil, S&P Global Platts adds, "In our ongoing conversations with market participants, we consider grades that meet a range of criteria. This includes a diversity of buyers and destinations, stable quality, steady and reliable production rate, avoidance of political influence and a stable long-term production profile. Consequently, Platts has started looking at the role that Norway's Troll can play in moving Dated Brent forward. Troll is a light, sweet distillate-rich crude grade with a healthy production profile that prices similarly to the existing BFOE grades. The proposal of adding Troll to the Dated Brent benchmark is another step in the evolution of the North Sea benchmark."
Platts has decided not to implement a move to 45-day ahead Dated Brent and Cash BFOE in 2020. Extensive feedback from market participants to a subscriber note published on February 18, 2013 demonstrated support for the current, month-ahead structures which have underpinned Dated Brent and cash BFOE since early 2015.
Finally, Platts proposes to start publishing new price assessments for two additional North Sea crude oil grades, Asgard and Alvheim, on March 1, 2017. This reflects the growing volume of crude oil production in the vicinity of the North Sea that varies from the traditional light, sweet, distillate-rich grades produced in the region and includes condensates, grades loading from FPSOs, cargo sizes other than 600,000 barrels, and those outside of the immediate North Sea. Platts proposes to publish assessments for Asgard and Alvheim as both outright prices and as differentials to Dated Brent.