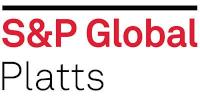 Oil production from the Organization of the Petroleum Exporting Countries (OPEC) for November rose for the sixth straight month to a record 33.86 million barrels per day (b/d), according to a survey of OPEC and oil industry officials by S&P Global Platts, independent provider of information and benchmark prices for the commodities and energy markets.
OPEC crude output rises for sixth straight month.
Saudi production falls to 10.52 million b/d; Iraq steady at 4.56 million b/d.
Iran output up to 3.69 million b/d.
The November production figure was a 320,000 b/d rise from October output and illustrates the challenge OPEC faces implementing a production cut it finalised in Vienna last week with the aim of accelerating the global oil market's rebalancing.
Many members appear to be pumping at or close to their full capacity to maximize revenues before the OPEC deal goes into force January 1.
Under that plan, the organization will, for six months, cut 1.2 million b/d from its October output level, as calculated by an average of OPEC's six secondary sources, including Platts, and freeze production at around 32.5 million b/d.
Saudi Arabia, which has committed to holding its output at 10.046 million b/d, saw its November production drop slightly to 10.52 million b/d, indicating it has a way to go before complying with its target.
Exports of Saudi crude have been high in recent months and output has defied the usual seasonal decline, even with the peak summer air conditioning season long over, though experts expect the country to return to more typical winter consumption patterns to comply with the production cut.
Iraq, OPEC's second largest producer, saw November output hold steady at 4.56 million b/d. The country had disputed secondary source estimates of its production as too low and sought an exemption from the OPEC cuts due to its war against the Islamic State.
But Iraq ultimately agreed to the OPEC plan, which calls for the country to bring production down to 4.351 million b/d, as calculated by secondary sources.
Iran, meanwhile, raised its November production slightly from October to 3.69 million b/d. Iran, which also sought an exemption from the cuts as it aimed to regain its pre-sanctions market share, is allowed to produce up to 3.797 million b/d under the OPEC plan.
Disruptions and Recoveries
Angola showed the biggest rise in production for November, but that was expected as its key Dalia field, which produces around 200,000-250,000 b/d, was scheduled to come back online after going down for maintenance for all of October.
Angola's November production was 1.7 million b/d, up 230,000 b/d from October, with small declines in export volumes offsetting the return of Dalia. Its output target of 1.673 million b/d under the OPEC plan is based on its September level, before Dalia went into maintenance.
Nigeria, exempt from the OPEC cuts as it battles militancy in the Niger Delta, saw its production remain at 1.68 million b/d in November, unchanged from October. The loss of production of key export grade Forcados, which saw a major pipeline bombed in early November, was offset by increased exports of other grades.
Traders say they expect Forcados production to remain offline for a while, with no signs of a January loading program, and the oil-rich Niger Delta remains unstable and sensitive, with chances of more militant attacks on oil infrastructure high.
Libya, also exempt from the cuts, averaged 580,000 b/d in November, up 50,000 b/d from October, as it continues to find its footing after years of civil war.
The country had been producing 600,000 b/d at the beginning of the month, according to state-owned National Oil Corporation, but a power outage November 23 caused output to fall to 523,000 b/d.
Venezuela was the only OPEC member other than Saudi Arabia to see a fall in production, as November output slid to 2.07 million b/d amid the country's economic crisis.