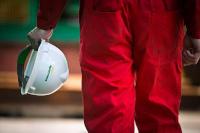 Sparrows Group has appointed crane service and maintenance specialist, Ginemex, as its authorised service centre in Mexico.
The partnership will support Sparrows in meeting the requirements of its existing contract with state-oil company Pemex for servicing and parts provision which covers more than 60 offshore cranes.
As the original equipment manufacturer (OEM) of the cranes, Sparrows will carry out competence assessments and any required training to Ginemex technicians who will conduct all maintenance work locally. Engineering support will be provided by Sparrows' multi-discipline team in Houston.
As part of the work scope which is expected to commence in the coming months, Sparrows expect to gain a significant parts order for the cranes being serviced.
Stewart Mitchell, Sparrows' chief executive officer, says, "Having Ginemex acting as our authorised service centre in Mexico is a huge boost to our operations in North America. We have been looking into this for some time and were keen to make sure we partnered with a well-respected firm that has an extensive knowledge in the offshore crane and lifting sector."
"As one of the most important safety-critical assets on a platform, it is hugely important that the cranes are fully serviced to the correct procedures with the right parts. Our team in Houston will be working with colleagues at Ginemex to ensure all the cranes are maintained to OEM standards," adds Mitchell.
Ginemex is a well established Mexican crane servicing and maintenance provider. The firm has more than 25 years' experience in mechanical repairs for offshore equipment, including cranes, winches and pumps.
Roberto Santillana, owner of Ginemex, says, "We look forward to developing a strong partnership with Sparrows founded on safety and engineering excellence. Our experienced team have a long history in working on cranes and we look forward to developing this reputation further. Our local presence and knowledge of the crane market in Mexico allows us to deliver confidence to Pemex and other clients regarding the safety and reliability of their Sparrows OEM equipment."