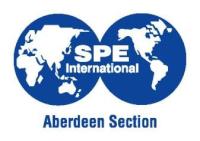 The Society of Petroleum Engineers (SPE) Aberdeen Section has announced its 2013-2014 student bursary programme.
Current full time under-graduate and post-graduate students attending Strathclyde, Dundee, Heriot-Watt, Robert Gordon and Aberdeen universities who study oil and gas industry-related courses are invited to apply for the bursaries.
A total of £20,000 is available through five top awards of £2,500 and a further 15 awards of £500. All applicants must be registered members of SPE International and have a vested interest in sharing an awareness of issues within the oil, gas and energy sector.
Mr. Anthony Onukwu, chairman of the SPE Aberdeen section said: "We are dedicated to providing support for our student members and these bursaries are instrumental in supporting the education process. SPE Aberdeen has awarded more than £100,000 in recent years to ease some of the financial pressures on Scottish students and we look forward to helping more students with this year's funding."