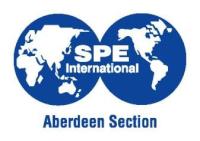 Effective leadership skills can prove to be a powerful asset in business, however they should not be confused with the skills required within a management position. These differences, and a realistic analysis of what makes a leader, will be the topic of the discussion at a Society of Petroleum Engineers (SPE) Aberdeen presentation in Edinburgh this month.
'Leadership - a true perspective' will be delivered by Ms. Ella Minty, a Strategy and Change Consultant and an expert in the field of leadership and strategic communication.
Ms. Minty has over 15 years of experience in the energy industry offering business consultancy to oil and gas operators worldwide. She is a published author, conference speaker and moderator, university lecturer and programme mentor as well as the current Chair of both SPE Aberdeen's Communications and Another Perspective committees.
As part of her presentation, Ms. Minty is set to discuss a number of key leadership milestones, including the drivers of leadership, psychological traits, the cultural barriers that a leader may face during his/her career and the ways in which they motivate and engage with others.